Share A smileAgram Today It's FREE and Easy




Welcome To

Spreading Smiles Around The World

Share A smileAgramToday - Make Someone Smile

Card Of The Day - Click On Card

Warning

Adjust Your Sound Before Clicking A Link

Some pages have music playing

( smileAgram.com is best viewed by using > Windows Internet Explorer Browser )

Types Of Cards

Click Or Tap On Cards To See Selections

Printable Cards Below

Even More Cards

Click On A Link Below

Miss You Cards

Thanks For The Memories

Grandma

Grandpa

Poo Happens So We Got

Poo Cards No Pictures

Phone Wallpaper Cards

These Cards Seem Like We Are Going A Little Over Board
But If They Make You Smile And They Will Then It's Worth It
Because Life's No Fun If You Can't Smile

Come On Poo Happens

Holiday Cards

No Need To Print A Card Just Send Them One

But Directions Are Below If You Decide To

Play Video To See How To Make Your Free Card

Google Chrome Browser And Secure Browser Users

How To Print Your Card Video Below

You can Pause or Start video by clicking on it.

Mozilla Foxfire Users

How To Print Your Card Video Below

You can Pause or Start video by clicking on it.

Edge Browser Users Read Directions Below

Internet Explorer Users Just Follow Directions On The Card Page

How To Trim Your Card With Stand Video Below

You can Pause or Start video by clicking on it.

Here Are Some Samples

Simple To Trim Into Card With Stand

See Directions

Print As A Card

Or Make It Your Computer Desktop They Look Great As A Desktop

Just Follow Directions On The Card Pages

Holiday Cards Click/Tap On A Card
Link Us On Your Facebook Page
Click On Button Below To Email, Post Or Share This Page With Someone

Check Out Our Other Web Sites Click On Link Below
Send Them Some Flower Cards
Or Express Yourself With Music Click On The Banner Above
I am working very hard on this site. So stop in everyday to see what's new.
If you have any ideals please feel free to email them to me.
I would like your input.
Send email to > webmaster@smileagram.com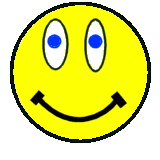 Spreading Smiles Around The World
smileAgram.com / smileEgram.com
Copyright 2005-2023
Contact Email : webmaster@songagram.com
Legal Info
All card designs are copyright and the property of smileAgram.com. They can not be copied or sold without permission from smileAgram.com.
They are for personal use only.